10 TV Shows to look forward to in 2017
Amidst our crazy schedules, strict deadlines and the never-ending assignments, our tendencies to procrastinate increases by tenfold. Every once in a while, our lists of TV series end, and we try getting back into the game.
Well I'm here to help you evade that trap, and continue on. After all, what's the point if we can't put the pro in procrastinator?
Here are the 10 TV shows to look out for, while you're avoiding those deadlines.
10. Riverdale
Were you looking for an ominous drama, with a hot lead – ala Troy Bolton – and one of our long forgotten Sprouse Twins? Because, if so, look no further. This is the show for you.
Based on the Archie comics from days past, the show stars K.J. Apa as Archie Andrews, Cole Sprouse as Judgead Jones and Lili Reinhart as Betty Cooper. Add in a mysterious murder, a creepy twin, and an alluring outsider, and you've got yourselves a hit TV show.
The show aired in January, and is ongoing. Get on the train, guys.
9. A Series of Unfortunate Events

Three words, guys. Neil Patrick Harris.
8. Designated Survivor

Political dramas have a way with them, and now we have another one to obsess over. Basically, the U.S Senator of Housing and Urban Development (Kiefer Sutherland) becomes the President of the United States, overnight, after an attack kills everyone above him in the Presidential line of succession. Interesting, right? The show premiered last year, in September, and the second part of its first season aired on 8th March, and it just keeps getting better and better.
7. Big Little Lies
A star studded cast of Nicole Kidman, Reese Witherspoon and Shaileen Woodley, brings us an interesting story set in suburbia. It tells a comedic tale of murder and trouble in the beachfront town of Monterey, California. The seven episode mini-series is out and ready to be watched, at your leisure.
6. The Handmaid's Tale
26th April will bring with it, a dystopian story that will definitely leave you in chills. It is based on the 1985 novel, of the same name, written by Margaret Atwood. The story is set in a dystopian future, in which infertility is widespread and the few fertile women are subjugated by the religious fundamental government. A unique storyline amidst today's series, it is one to look forward to.
5. Prison Break
Was I the only one who was frustrated with how Prison Break's season 4 ended? I mean, we go through four seasons of drama, and excitement and in the end, he just – spoiler alert – dies? That cannot be it, right? Right. Because the series was picked up for a renewal and it hits the screens in April. Michael Scofield can't be prisoned… even with death.
4. Iron Fist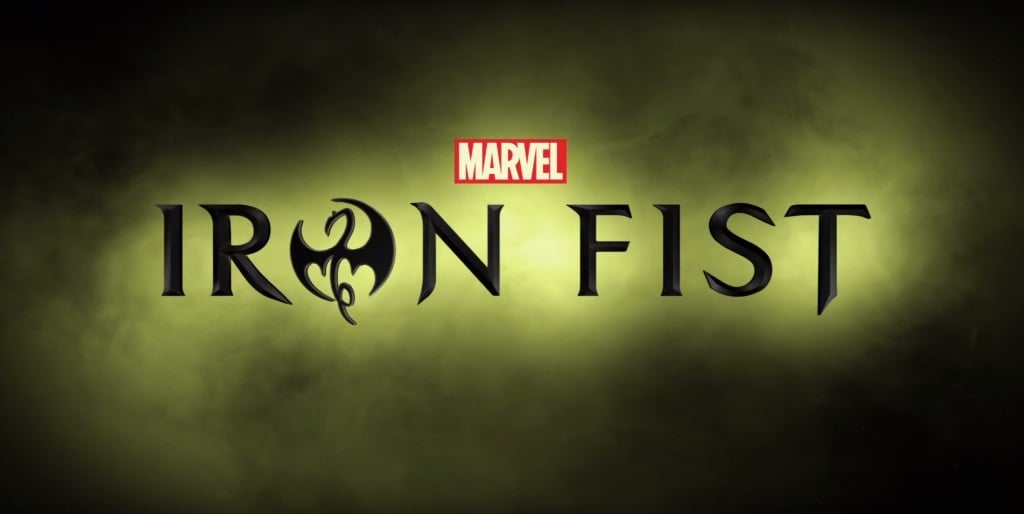 Released on 17th March, this Marvel TV series is bound to shake some cages. Is it another show about a spoiled rich white boy? Yes. Has it got a lot of controversy around it? Yes. Does the storyline seem repetitive? Yes. But, it's Marvel, and we are loyal customers.
3. The Deuce
All that we really need to know about this series is that James Franco is in it. Hooked already? I'm sure.
It's set in the 1970s, and explores some rated R topics, but hey, it's bound to lead to good television. It airs, this year, in the summer.
2. Legion
Marvel has been churning out amazing movies and TV series for a few years now, and we can add another one to the list. Bonus, this one is connected to the X-men series. Dan Stevens, Rachel Keller and Aubrey Plaza star in the show.
The 8 episode series was released on February 8th… and don't worry, guys. It has been renewed for a second season. Also, it has an 8.8 rating on IMDb. Let the binge-ing begin.
1. American Gods
Neil Gaiman's American Gods is about to be your new TV obsession. Trust me. Come 30th April, your screens will be filled with the likes of Ricky Whittle and Ian McShane, as they explore this modern mythological world, packed with old gods and new.
The series focusses on Shadow Moon (Ricky Whittle), who's released from prison after serving his three year sentence. He meets a man named Wednesday (Ian McShane), who hires him as his bodyguard. Spoiler alert, he's the god Odin. Long story short, Wednesday is going across the country, to find all the old Gods, who have embedded themselves in ordinary American lives, to confront the new Gods. Cool, right?
Mark your calendars, guys. 2017 is going to be a good one… at least, where Television is concerned.
Edited by Hassan Abbas.
Comments